Staff Picks: Every Book Has Its Reader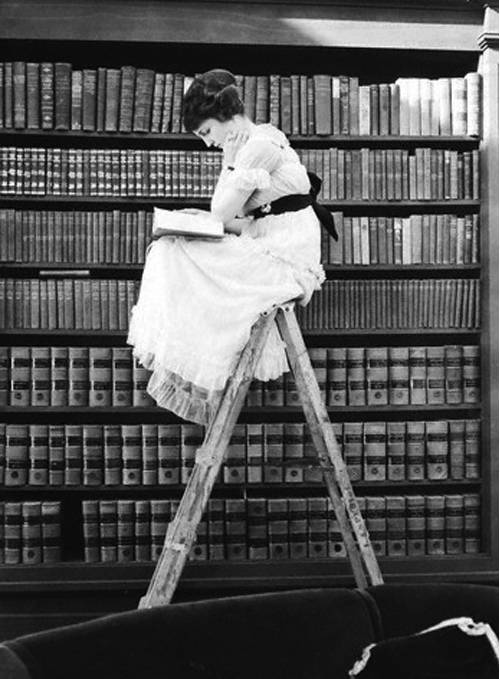 In library school I was introduced to the "Five Laws of Library Science" that were proposed in 1930 by mathematician and librarian, Ranganathan.  Two of those laws are "Every reader has his book" and "Every book its reader."  This is never more evident than when I discover the variety in what my colleagues are reading and sometimes re-reading–visiting like old friends and neighbors. Browse below to see the books library administrative staff has recently enjoyed.  We hope you might enjoy some of them too.
The Glass Castle is an inspirational memoir by Jeannette Walls about growing up in poverty with an alcoholic father and an irresponsible mother. Walls overcame many childhood horrors, such as being terribly burned as a toddler, suffering from sickness, being bullied, and more. She writes in her memoir about overcoming these tremendously awful events and becoming a successful writer and public speaker. I found this book to be very inspiring in that someone who was born into such a terrible situation can overcome all of these events and become successful and content with her life. It is a fascinating story and I would recommend it to someone who is looking for a story about rising up and overcoming events that could have potentially ruined a life. — Kim, Accounting Clerk, Warrenton central library
I've been lingering in Fairacre, a lovely rural village in England with thatch-roofed cottages, a church, a school, friendly faces and good cheer.  While there are several books in the series by Miss Read, I didn't start at the beginning but jumped right in with Tyler's Row, a satisfying story about  two-hundred-year-old cottages that are supposed to provide a haven of peace for their new owners, Peter and Diana Hale.  Anything but as the Hale's are beset by carpenters, plumbers, electricians and sour neighbors.  Fairacre is not the utopia they expect, and the Hales must adapt to ordinary life in a village full of extraordinary quirks. If you've enjoyed Jan Karon's Mitford series, Fairacre is the place for you. — Maria, Library Director, Warrenton central library
Not exactly a love story, The Golem and The Jinni tells the tale of Chava and Ahmad—a Golem and a Jinni (Genie) who accidentally find each other in New York City at the end of the 19th century. They are both immigrants to a new country and physical realm, just trying to make their way in the human world, as well as in a diverse but segregated city.  I really enjoy books set in this time period as well as those with a mystical twist (think Alice Hoffman)—so this first novel by Helene Wecker was a special treat for me.   –Dawn, Public Services Manager, Warrenton central library
I am a Harry Potter/J.K. Rowling fan and was intrigued and yes, a little curious, when Rowling moved beyond Hogwarts, Harry and the magical world and crafted this, her "first novel for adults." (Hey, wait a minute – I'm an adult and I loved the Harry Potter series!)
The Casual Vacancy takes place in a small English town that is full of secrets and strife. Teenagers at war with their parents and parents at war with each other – and a new war beginning when a member of the parish council drops dead unexpectedly. The fight for the vacant seat sets in motion a series of events that lead to the exploration of many social issues – child abuse, racism, domestic abuse and self-harm to name a few.  The Casual Vacancy kept me turning the page, often cheering for the underdog and always wondering what would happen next.  —Lisa, Public Information Coordinator, Warrenton central library
Looking for more book lists and staff suggestions? Stop by the reference desk at your local library. For online book lists published prior to January 2015, visit Book Notes, our blog all about books.